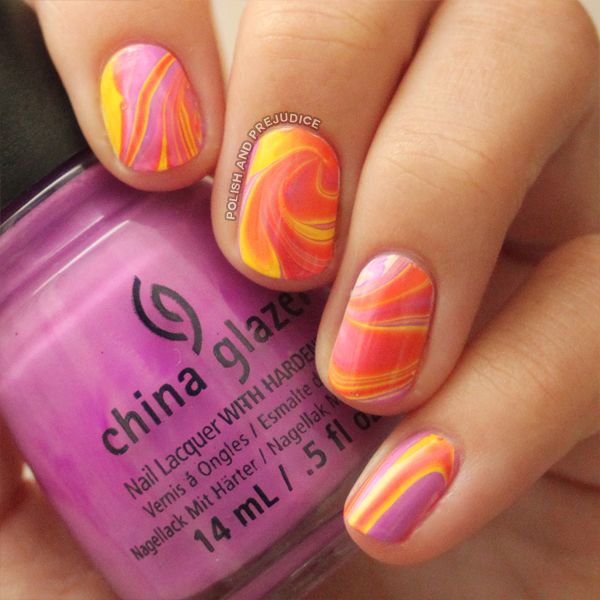 Hello all! I wore this lovely sunset water marble recently, trying a different pattern to achieve it.
I attempted the swirly-spiral technique and I think it turned out pretty well! Of course, the spiral would be more obvious if I dipped every finger separately, but dipping four fingers at once and thumbs separately takes less time and still looks great; plus, each nail looks more unique this way.
As always, these colours worked so well together. The spiral pattern is one I will definitely be trying again!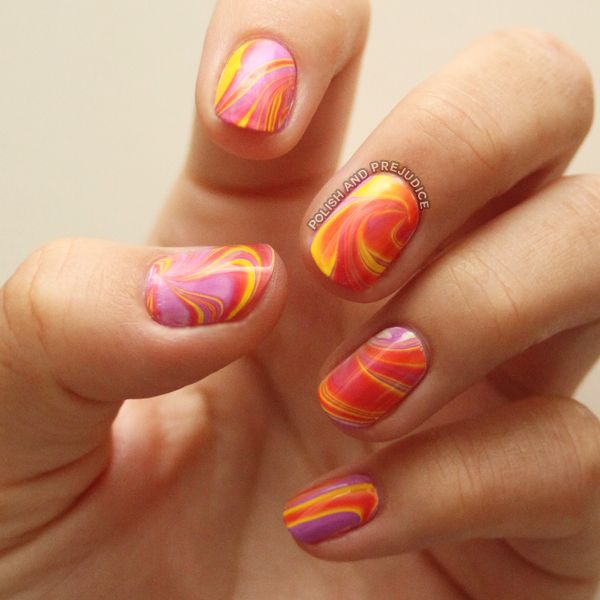 POST SUMMARY

Base & top coat:

Base - Duri Rejuvacote




Top - Glisten & Glow HK Girl

Polish used:

Illamasqua Scorch - one coat




China Glaze Happy Go Lucky - water marble




Zoya Thandie

- water marble




OPI Shorts Story

- water marble




China Glaze That's Shore Bright

- water marble