Hello all! I really wanted to use China Glaze Starboard in a water marble, so I whipped up something in green and blue - after I'd completed it, I realised that it reminded me of Earth.
I started with a white base (two coats of Sation Strumming My Nails), then I used China Glaze Starboard, Sinful Colors Endless Blue and Pistache, as well as Picture Polish Swagger for this marble.
Starboard worked the best for me, formula wise, but the other polishes worked well too. I've found that China Glaze polishes consistently work very well for water marbling.

I'm not entirely pleased with how this marble turned out - my pattern was not as good as I would have liked, and I got some weird air bubbles - but I think the colours ended up playing very well together, and it wasn't a complete disaster!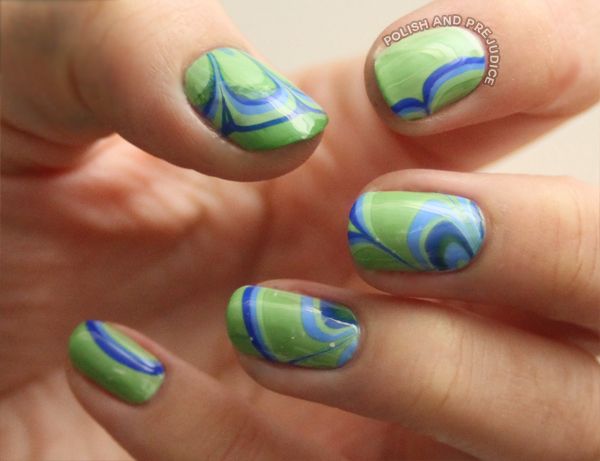 POST SUMMARY

Base & top coat:

Base - Duri Rejuvacote




Top - KBShimmer Clearly On Top

Polish used:

Sation Strumming My Nails - two coats




China Glaze Starboard - water marble




Sinful Colors Pistache

- water marble




Sinful Colors Endless Blue

- water marble




Picture Polish Swagger

- water marble