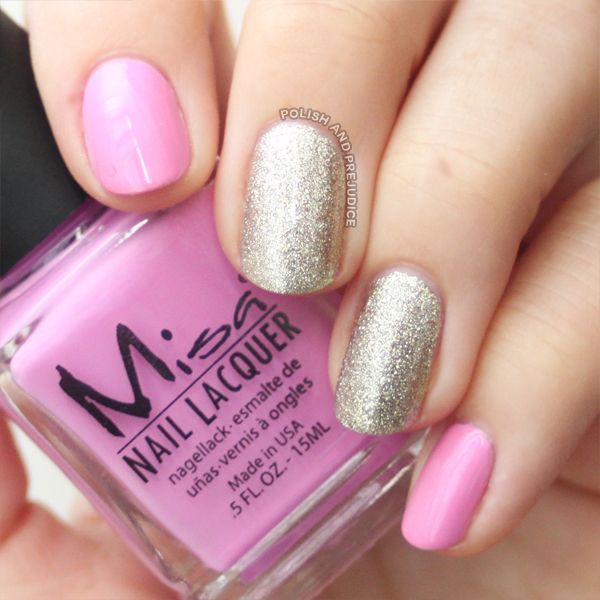 I saw a girl in class wearing pale pink nails with a silver accent, and it looked so great that I was inspired to do a manicure of my own.
I used two coats of Misa Ripe Raspberry on my pinkies, index fingers and thumbs, and three coats of Essie Beyond Cozy on my ring and middle fingers.
Beyond Cozy is an absolutely gorgeous polish. It's insanely sparkly and I felt that it worked so well with this manicure! Just be careful with application, as the glitter loves to stick to your skin...
POST SUMMARY

Base & top coat:

Base - Duri Rejuvacote




Top - KBShimmer Clearly On Top (over pink),

Cult Nails Wicked Fast (over silver)

Polish used:

Essie Beyond Cozy - three coats (middle and ring fingers)




Misa Ripe Raspberry - two coats (thumbs, index and pinkie fingers)