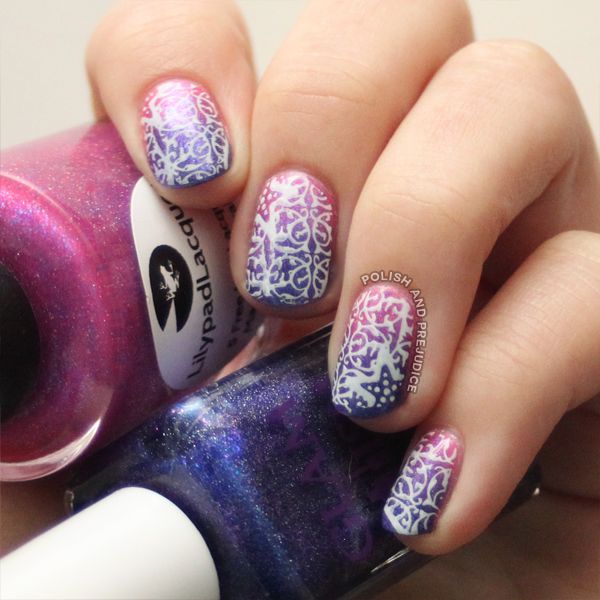 Hello all! Some more stamping to show you today, using two polishes from the April 2014 What's In-Die Box?
I always think it's cool when I see nail art using polish from the same collection, so I was very excited to try it out!
I started off with two coats of Lilypad Lacquer Siren of the Sea. It's a really gorgeous pink with predominantly purple microglitter, and it reminds me of a brighter China Glaze Flying Dragon. I then sponged a gradient with Glam Polish Dancing in the Moonlight (which looks absolutely gorgeous, oh my gosh).
After top coating and waiting for the gradient to dry, I stamped using Konad Special White polish with the Moyou Fairytale 06 plate. I really love the little starfish.
POST SUMMARY

Base & top coat:

Base - Duri Rejuvacote




Top - KBShimmer Clearly On Top

Polish used:

Lilypad Lacquer Siren of the Sea - two coats + gradient




Glam Polish Dancing in the Moonlight - gradient




Konad Special Polish White - stamped (Moyou Fairytale 06)