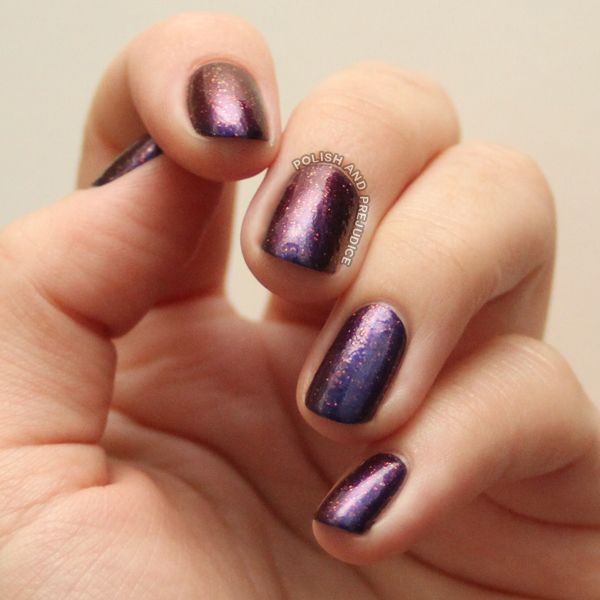 Hello all! I'm sure that a lot of you have seen this gorgeous polish before - it's Crowstoes Muspelheim, a purple-orange-red-yellow multichrome with gorgeous colour-shifting microglitter.
I wore one coat of Muspelheim over A England Camelot (black creme), but you could definitely wear this polish without undies as it's very opaque.
Due to the microglitter, one coat of top coat leaves the polish slightly bumpy, so go for two coats if you prefer a smoother finish.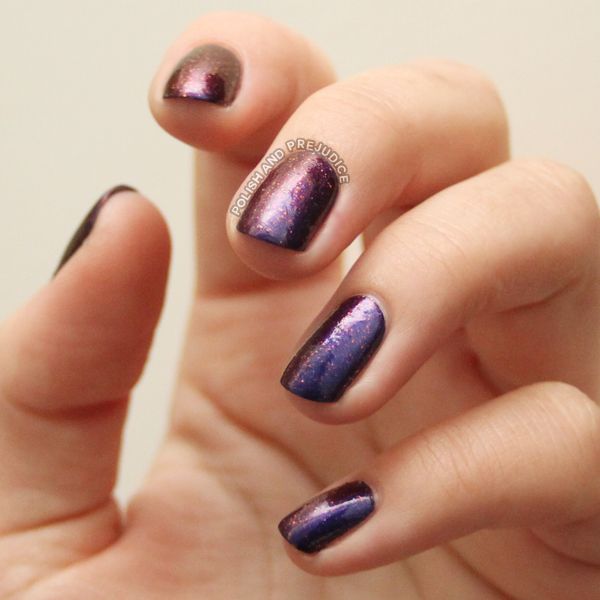 I absolutely love this polish. The shift is apparent in pretty much all lights and the microglitter adds an amazing fiery touch. A+, Crowstoes!
POST SUMMARY

Base & top coat:

Base - Duri Rejuvacote




Top - Cult Nails Wicked Fast

Polish used:

A England Camelot - one coat




Crowstoes Muspelheim - one coat