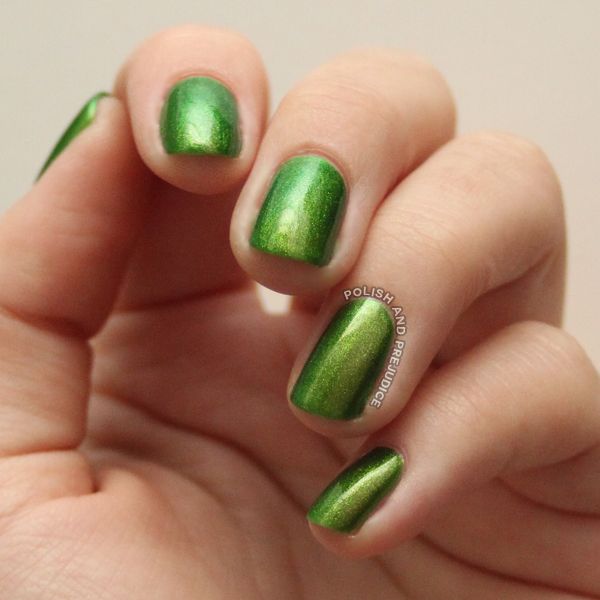 Hello all! Ninja Polish Shillelagh has been hanging around my stash for a while, but I only recently got around to using it on myself (I gave one of my little cousins a manicure with this polish earlier this year).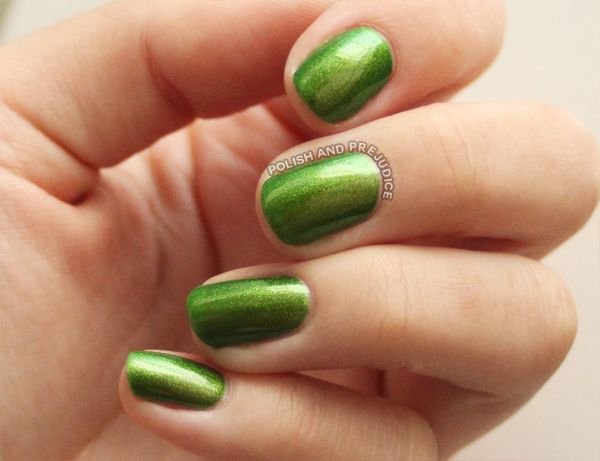 Shillelagh is a green shimmer with flashes of gold. I would almost say it's a duochrome. In these photos, I'm wearing two coats, but I'd probably go for three if I was wearing it alone (I topped it off with some stamping this time!)
It's a very beautiful polish, I definitely take my hat off to Ninja Polish.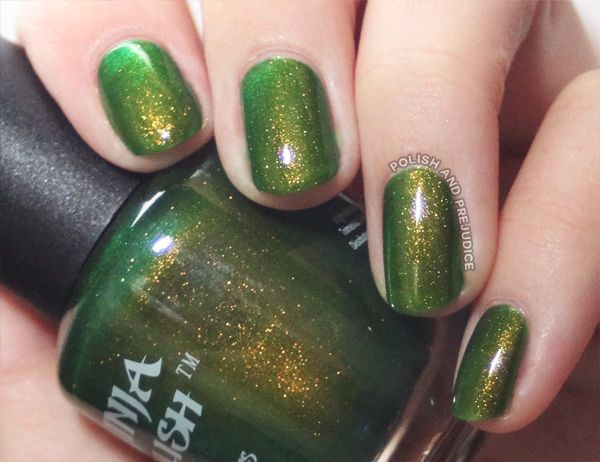 Direct flash
POST SUMMARY

Base & top coat:

Base - Duri Rejuvacote




Top - KBShimmer Clearly On Top

Polish used:

Ninja Polish Shillelagh - two coats