Hello all! I haven't bought polish for a few months, so after exams I decided to go ahead and do a few big orders.
I nabbed some China Glaze and OPI from
Phoenix Beauty Lounge
. They offer a great discount if you buy certain numbers of polish, which was awesome! I was so happy I could find China Glaze I'm Not Lion and OPI Pirouette My Whistle, which I've been wanting for ages.
Left to right: China Glaze Purr-Fect Plum & I'm Not Lion; OPI Live. Love. Carnaval., Shorts Story, Do You Lilac It? & Pirouette My Whistle
I also did a big order from Llarowe, and picked up some polish that I've been longing for.
Left to right: Picture Polish Bonkers, Swagger & Chillax; Crowstoes Indian Summer, Boat Drinks, Vanaheim & Muspelheim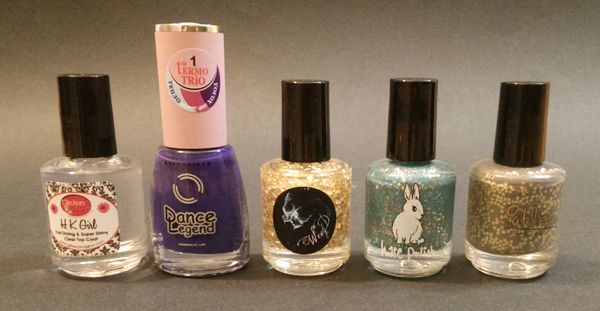 Left to right: Glisten and Glow HK Girl Top Coat, Dance Legend Termo Trio 1, Wingdust Gilt-y Pleasures, Hare Polish Oceans of Alloys, Pahlish The Oldest Question