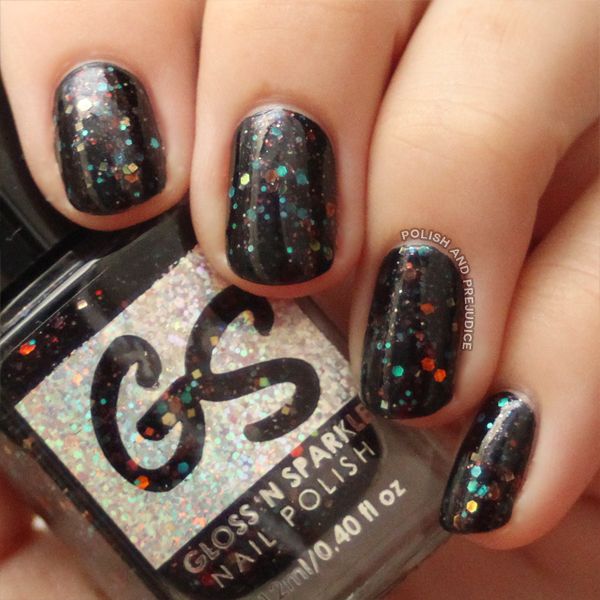 Hello all! The polish I'm showing you today is from August 2013 What's In-Die Box? - it's Gloss 'n Sparkle Bad Anon, inspired by the 'bad guy' support group in Wreck It Ralph.
Bad Anon has a black jelly base and blue, red, holo and silver glitter in hex, square and micro shapes. There are probably more colours in there; it's so complex!
I'm wearing two coats of Bad Anon over A England Camelot (black creme), as the jelly base is quite sheer and I wasn't in the mood for any visible nail line. Great formula, I didn't have to dig for the glitter at all, and the finished effect is more understated than a glitterbomb but still beautifully sparkly!
POST SUMMARY

Base & top coat:

Base - Duri Rejuvacote




Top - Cult Nails Wicked Fast (thick coat)

Polish used:

A England Camelot - one coat




Gloss 'n Sparkle Bad Anon - two coats