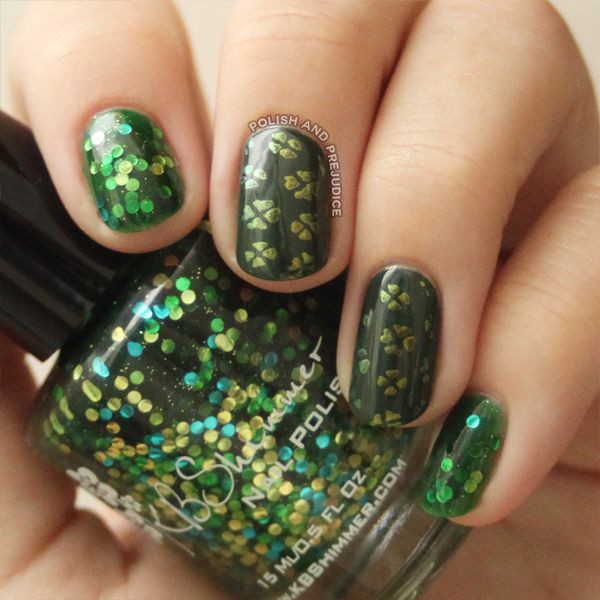 Hello all! I have a clover mani to show you, using the gorgeous KBShimmer Get Clover It. The Moyou London Fairytale Plate 02 has a four leaf clover image so I thought I had to use that too!
Get Clover It is a dark green jelly base with gold and turquoise circle glitter as well as gold microglitter. It applies very easily (I love the KBShimmer brush) and I'm wearing three coats here with just one coat of top coat. I love that there are only circle glitters in this polish.
On my accent nails, I'm wearing two easy coats of Zoya Hunter, along with the four leaf clovers stamped with Dance Legend Wazowski.
I really loved how this mani turned out!
POST SUMMARY

Base & top coat:

Base - OPI Natural Nail Base Coat




Top - KBShimmer Clearly On Top

Polish used:

KBShimmer Get Clover It - three coats (pinky, index and thumb)




Zoya Hunter - two coats (ring and middle)




Dance Legend Wazowski - stamping (ring and middle, Moyou Fairytale 02)