Hello all! I wanted to do a quick post showing you all what I wore on my nails while my broken nail was growing out. Photos are of my right hand (which is a better poser than my left hand, to be honest) as I didn't want my awkward broken nail on the blog!
First up is OPI Don't Touch My Tutu, a sheer white. I'm wearing three coats here with KBShimmer Clearly On Top top coat. I chose this colour because it's clean and neat but didn't draw too much attention to my newly-nubbinised nails.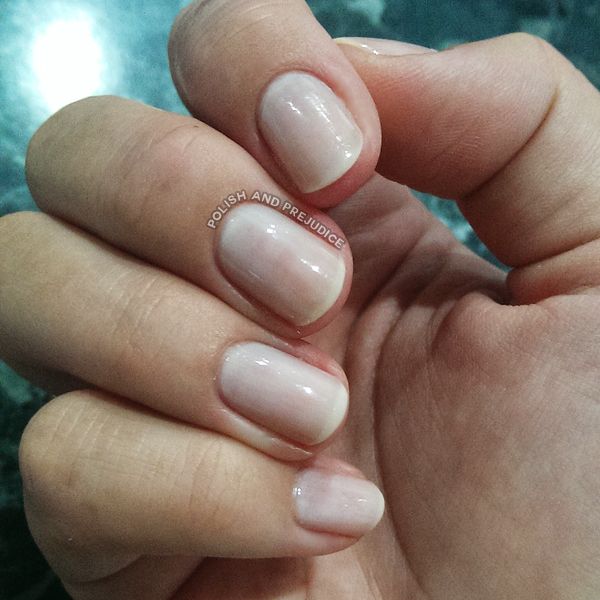 Next I chose Nfu Oh JS10, a baby pink jelly. I'm wearing three coats with KBShimmer Clearly On Top.
Then I wore Nfu Oh JS12, a pale purple jelly that's not as pastel and bright as I originally thought - it's more of a dusty purple. I have two coats of the jelly topped with Nubar White Polka Dot, a gorgeous soft pearly white glitter with microglitter and small hexes. This glitter is quite sparse so it adds some fun sparkle without being overwhelming. I finished with KBShimmer Clearly On Top.
After the above manicure, I wore OPI You Only Live Twice (my 'comfort food' nail polish) because I was sick of wearing jellies at that point. It was fun while it lasted, but now my nails have grown out a bit, it's back to bolder colours for me!