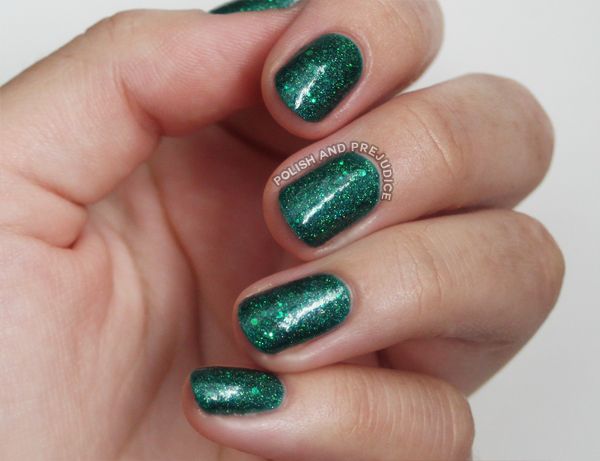 Hello all! I have a beautiful polish to showcase today - this is Glam Polish Conjuring, a deep emerald green glitter in a jelly base. The glitter mix is made up of tonnes of microglitter and a smattering of small hexes.
Application was easy, the polish went on very smoothly and I didn't have any issues. I'm wearing three coats here, but the polish was opaque at two coats; I just did a third because I felt like it.
I finished off with just one coat of top coat. This was enough for me, but it was a little textured so if you want a completely glassy finish, make sure you use two coats of top coat.
Direct flash because THAT SPARKLE THOUGH
Conjuring is an absolutely gorgeous polish, a nice colour with fantastic sparkle that isn't too in-your-face.
POST SUMMARY

Base & top coat:

Base - OPI Natural Nail Base Coat




Top - Cult Nails Wicked Fast

Polish used:

Glam Polish Conjuring - three coats