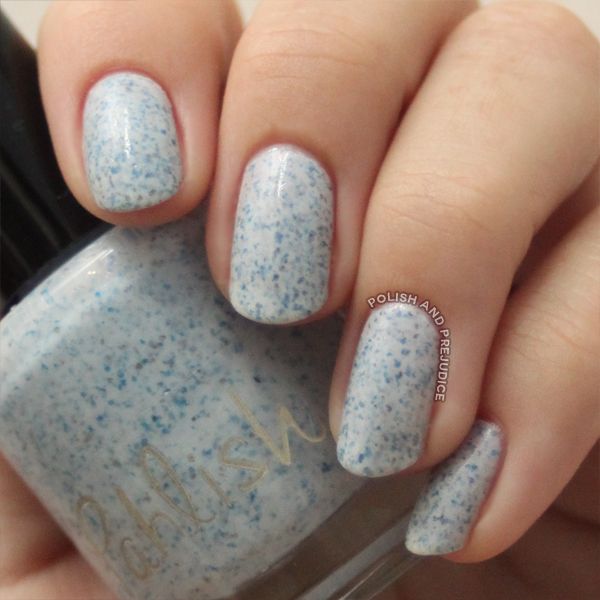 Hello all! This is my one and only Pahlish, and I think it's pretty gorgeous - it's Ace of Fours and in these photos I'm wearing two coats on some nails but three coats on others.
I was quite surprised when I got opacity in two coats, as the first coat looked very sheer!
I love the soft blue look of this polish, and the tiny flakies are so pretty. There is an iridescent purple-blue flash that can be seen in the bottle in some lights, but that doesn't really show up on the nail. The flecks remind me of those seen in semi-precious stones.
POST SUMMARY

Base & top coat:

Base - Duri Rejuvacote




Top - Cult Nails Wicked Fast

Polish used:

Pahlish Ace of Fours - two to three coats