Hello all, here's a quick swatch for you! This is Barry M Satsuma, one of their Gelly polishes (not to be confused with jellies - this is a creme), and it's a bright orange that looks red in some lights. I really wanted a vibrant, darker orange since I missed out on OPI A Roll In The Hague and this satisfies me well enough.
Satsuma's formula was a bit thick, but it applied pretty smoothly. The polish does tend to drag so make sure you wait a long enough time between coats. I'm wearing two coats here and there were a few little bald spots, but nothing so bad to convince me to bother with a third coat!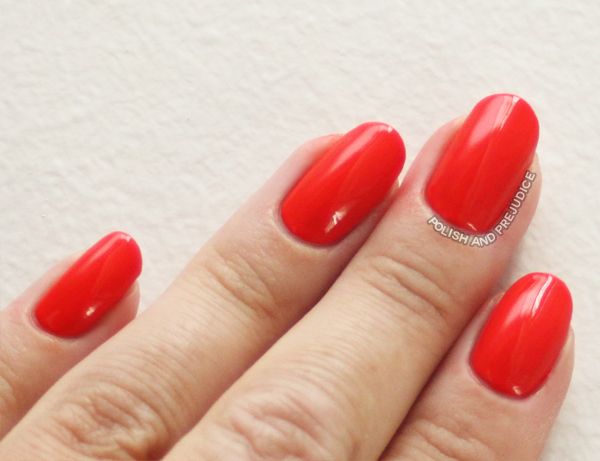 I was going to stamp on top of this manicure, but I ended up leaving it due to time constraints. I hardly ever wear cremes on their own so this was nice and different for me.
POST SUMMARY

Base & top coat:

Base - Duri Rejuvacote




Top - KBShimmer Clearly On Top

Polish used:

Barry M Satsuma - two coats