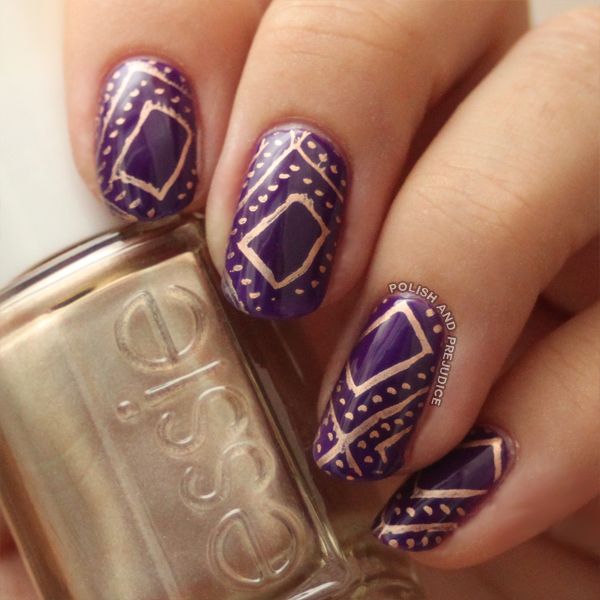 Hello all! I can barely stay away from my stamping plates (I'm determined to get better at it...) so here's another stamped manicure. I used the Moyou London Explorer Plate 05.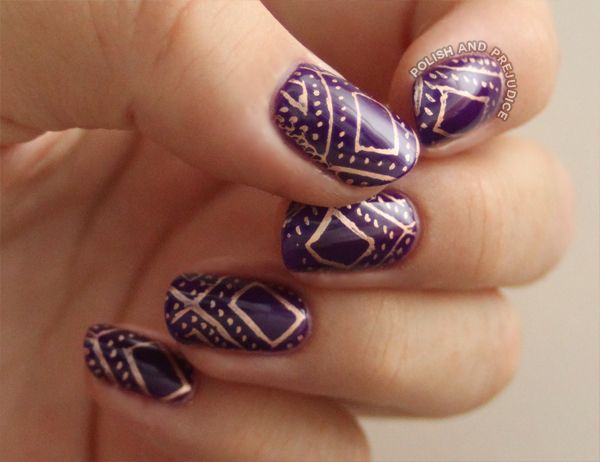 I began with two coats of Ulta3 Spring Break, a deep purple creme, then top coated and waited for the polish to dry completely. Then I used Essie Penny Talk to stamp the design, then top coated again with Cult Nails Wicked Fast. I had to clean the plate between stamping each nail so that the design would stamp correctly, as opposed to when I used Barry M Silver Foil Effects and only had to clean the plate after stamping one whole hand. I'm not sure why that was - maybe due to the relative complexity of this design?
I'm finding that metallic polishes are working the best for me - I have tried using the Born Pretty stamping polishes but they refuse to cooperate and the design won't transfer from the plate to the stamper.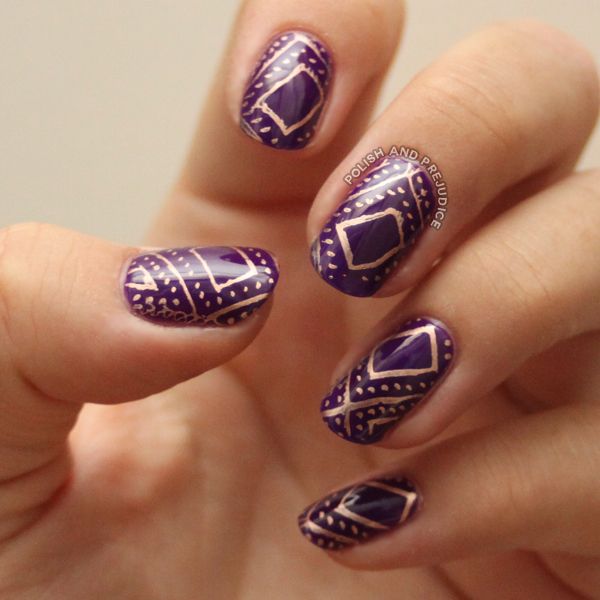 I'm quite happy with how this turned out, the design isn't as crisp and clean as I would have liked but it looked great nonetheless!
POST SUMMARY

Base & top coat:

Base - Duri Rejuvacote




Top - Cult Nails Wicked Fast




(one coat over base colour, another coat over stamping)

Polish used:

Ulta3 Spring Break - two coats




Essie Penny Talk - stamping (Moyou Explorer 05)