Hello all! A bit of a belated haul for February - I hauled 22 polishes from nailsupplies.us and I'm so excited to try them all. I'm thinking that I won't buy any more polish for a while, I pretty much have everything I need so I'm going to lay off a bit!
On to the haul; China Glaze, Essie, Color Club holos, a Misa and my first Sation polishes!
Left to right (all China Glaze): Dorothy Who?, Concrete Catwalk, Red-y and Willing, Gossip Over Gimlets, Are You Jelly?, Strike Up A Cosmo, That's Shore Bright, Tongue & Chic, Shell-O, You Drive Me Coconuts
Left to right (all Essie): Blue Rhapsody, Nothing Else Metals, Find Me An Oasis, Beyond Cozy, For The Twill Of It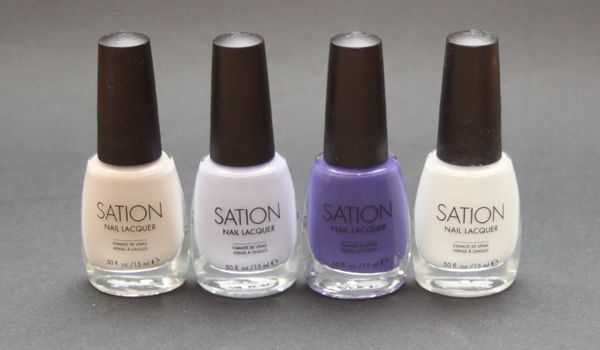 Left to right (all Sation): Hottie Biscottie, Lollipop! Goes The Princess, Super Nail-Tural Powers, Strumming My Nails
Left to right: Color Club Miss Bliss, Color Club Harp On It, Misa Love Bite
I also got Konad special polishes in white and black because I was dissatisfied with the Born Pretty ones - hopefully they work out better!