Hello all! I tried my first Cirque polish, Lullaby, over a creamy nude base of Zoya Jacqueline recently. Lullaby contains gorgeous pastel matte glitter so I decided to mattify the manicure to keep with the trend (however you can see the polish shiny in the photo below).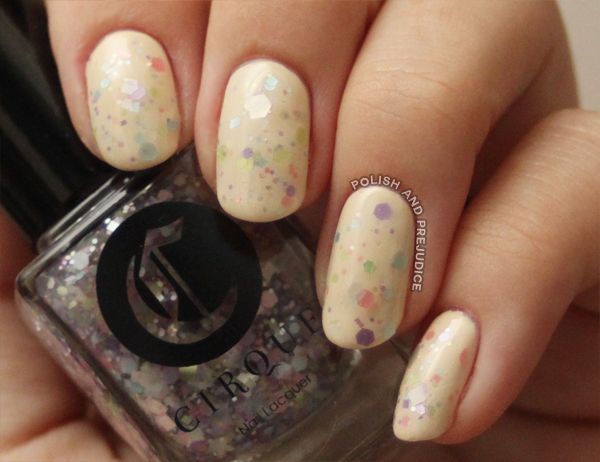 Without matte top coat
Lullaby contains squares and hexes of different sizes, as well as stars, in a number of soft colours. I did need to do quite a bit of glitter manipulation to get everything to sit right, but glitter pickup was great. You may need to do some fishing to get the stars and the large hexes, however.
My mother commented that these nails looked like some kind of marble-esque stone.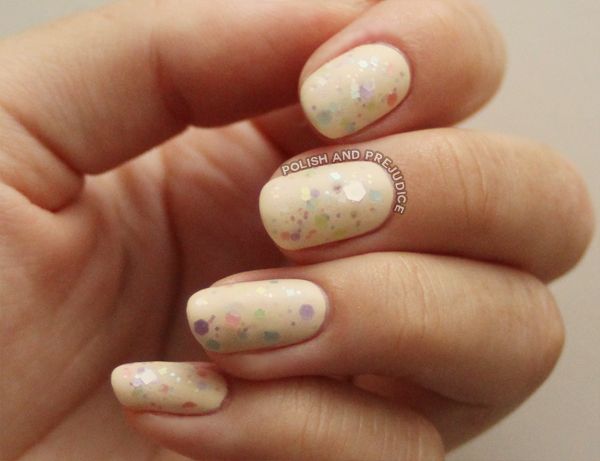 This mani wasn't quite my cup of tea (though it did grow on me over the next few days) and I felt that it didn't show Lullaby off very well - I think it'd look much better over either a clean white base, or over a darker creme. More to come...
POST SUMMARY

Base & top coat:

Base - Duri Rejuvacote




Top - Cult Nails Wicked Fast (one coat), Essie Matte About You (one coat)

Polish used:

Zoya Jacqueline - three coats




Cirque Lullaby - one coat