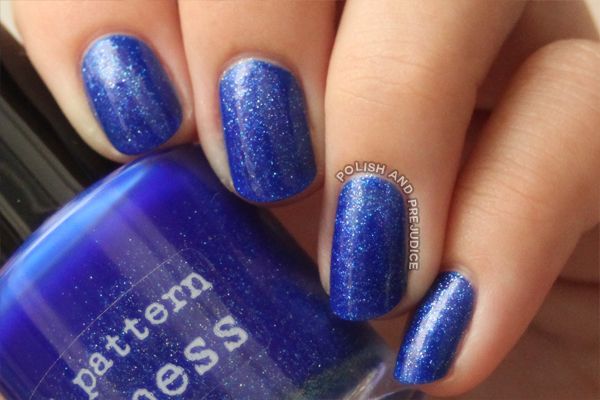 First of all, thanks so much for all the interest in my giveaway! I'm really pleased with how it's coming along!
Now for the polish of the day - this is Nail Pattern Boldness Bigger On The Inside, an absolutely gorgeous blue jelly with microglitter sparklies. This polish is inspired by Doctor Who and the TARDIS, and I feel that it captures the excitement of all of time and space very well.
Bigger On The Inside applies smoothly and perfectly in two coats. I used one coat of top coat which dried a little bit textured, so for a glass-smooth finish you should use two coats of top coat. It removed easily without the foil method.
It's a beautiful polish, and one I'll definitely be wearing again!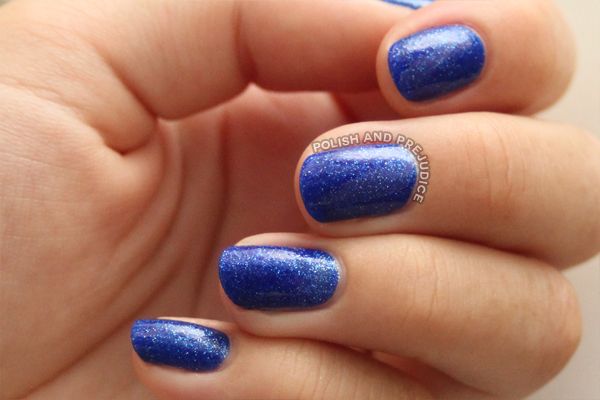 POST SUMMARY

Base & top coat:

Base - Duri Rejuvacote




Top - Cult Nails Wicked Fast

Polish used:

Nail Pattern Boldness Bigger On The Inside - two coats