Hello all! I was so excited to try my first thermal polish - this is Dance Legend Termo 177, a slight shimmer polish that's a soft white when warm and a light pink when cold.
I needed three careful coats for opacity - the polish was streaky and didn't self-level well, but after three coats it was pretty much perfect.
It was very hot when I wore this manicure, so the photo above is what the polish looked like most of the time - white with a tinge of pink at the tips. I did notice that when I was in cooler temperatures (even air conditioned rooms), the colour change was much more dramatic!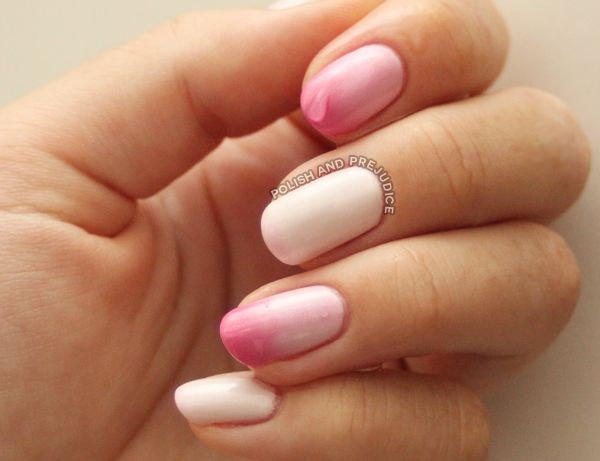 Index and ring fingers dipped into cold water
The polish's sensitivity to temperature was incredible; as soon as I dipped my fingers into cold water or washed my hands, the polish went pink at the tips immediately and the rest of the nail would follow if the water was cold enough. In the photo above, I've shown the transition from cold to warm on my index and ring fingers.
I really like this polish, it was heaps of fun to play with and even when only the white was showing, it was a great clean look. I think I'll wait until winter to try my other thermal!
POST SUMMARY

Base & top coat:

Base - Duri Rejuvacote




Top - Cult Nails Wicked Fast

Polish used:

Dance Legend Termo 177 - three coats