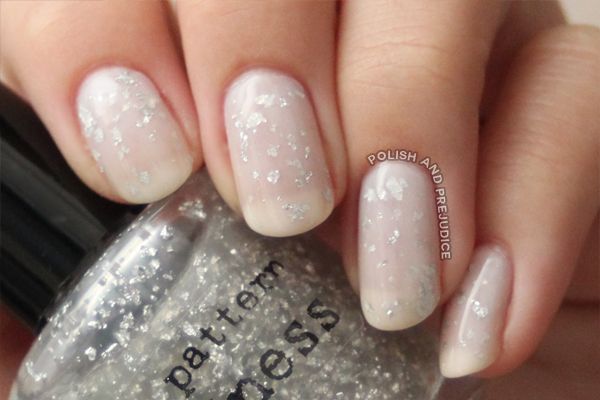 I decided to take a bit of a different approach to wearing my only metal flake polish, Nail Pattern Boldness Tin Man, by wearing it in a jelly sandwich.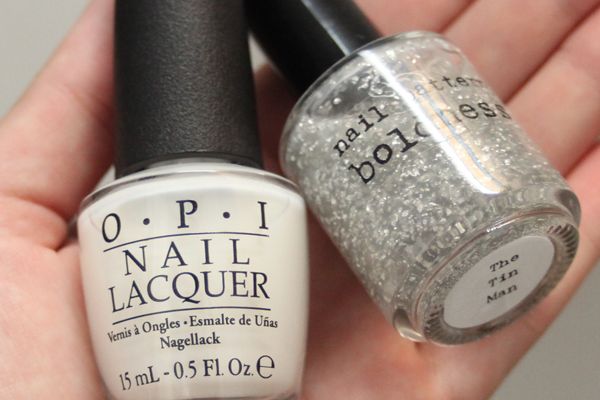 I started with two coats of OPI Don't Touch My Tutu!, a sheer white jelly, then dabbed two coats of Tin Man on top. Tin Man is a crushed silver flake (it may not be actual silver, but it's a silver colour, so...) that dries to a rough finish due to the crinkliness of the flakes.
To complete the jelly sandwich, I finished with another coat of Don't Touch My Tutu! and then two coats of top coat. If I was wearing Tin Man as a 'glitter' top coat, I would use a thick coat of glitter tamer and then a fast dry top coat.
The finished look is delicate and subtle whilst still being very sparkly! I thought the almost-French-mani effect of my natural nail underneath was interesting and very different to what I usually wear (my friends asked me if I'd painted the tips white first!) and I'll be interested to see how Tin Man looks on its own!
POST SUMMARY

Base & top coat:

Base - Duri Rejuvacote




Top - Cult Nails Wicked Fast (two coats)

Polish used:

OPI Don't Touch My Tutu! - two coats




Nail Pattern Boldness Tin Man - one coat + dabbed




OP

I Don't Touch My Tutu! - one coat