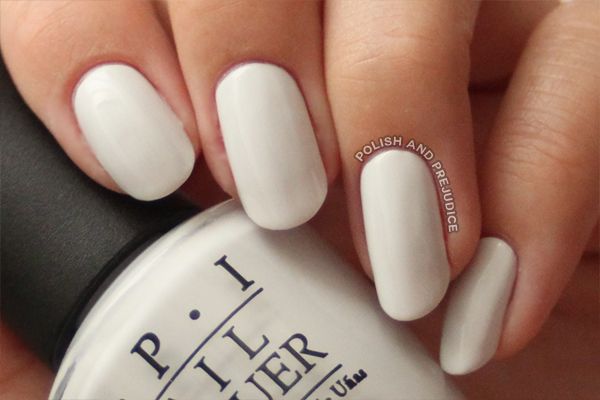 Hello all, today I've got a swatch of the popular off-white OPI polish, My Boyfriend Scales Walls.
I found the formula to be quite thin and very streaky on the first coat, so I needed three coats for opacity. I'm wearing three coats with top coat in these photos.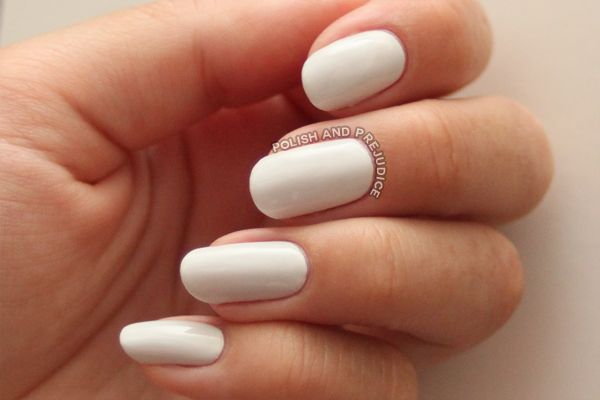 My favourite thing about this polish is that it's a slightly grey white and it definitely makes a difference on the nail - it's much less stark than a chalky white. It's also very smooth and a perfect base for nail art, or even to wear by itself! I find there's something very clean and chic about white nails.
You can see the difference below - Illamasqua Scorch is a true bright white while My Boyfriend Scales Walls is gentler on the eyes and slightly grey.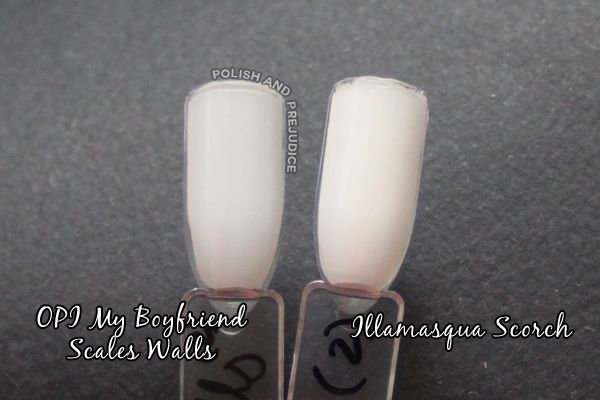 Top - Cult Nails Wicked Fast

OPI My Boyfriend Scales Walls - three coats