Hello all! Here is my (slightly belated) November haul. I picked up thirteen polishes this month, as well as a couple more that I'll be giving away sometime in the future!
I nabbed four Pretty Serious beauties and I can't wait to wear them! The Pink One looks totally gorgeous.
Left to right (all Pretty Serious): The Pink One, Blue Gums On Boxing Day, Black Diamond, My Darlin' Clementine
I also expanded my Picture Polish collection and got my first Ozotic! I'm very excited to wear these!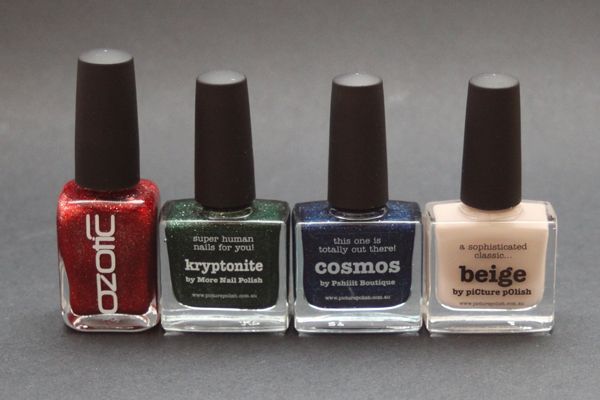 Left to right: Ozotic 621, Picture Polish Kryptonite, Picture Polish Cosmos, Picture Polish Beige
Mutichromes are my kryptonite and I couldn't resist the Dance Legend Chameleon collection, so I picked three of them up as well as a few other bottles from Llarowe.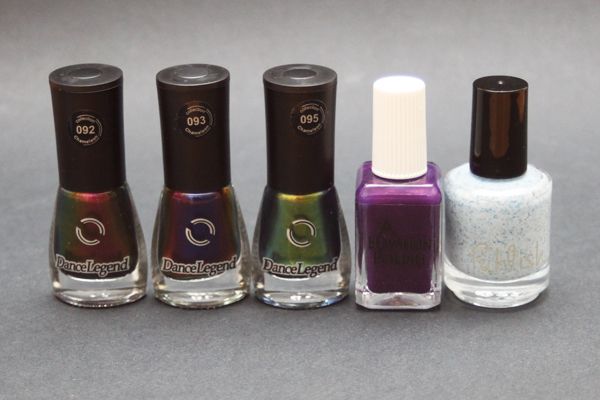 Left to right: Dance Legend Roz, Dance Legend Celia, Dance Legend Wazowski, Elevation Polish Mount Cangyan, Pahlish Ace of Fours
The Dance Legend multichromes come in mini bottles; here's a comparison between an OPI and a mini Dance Legend for your convenience.