Merry Christmas, or if you don't celebrate Christmas, happy soon-to-be-2014! This is my Christmas manicure - I began with one coat of A England Perceval, a gorgeous red foil that is a perfect one-coater!
On my ring and thumb nails, I added a coat of OPI White Shatter. I was going to do this on all the nails (because I was too lazy for nail art), but I love Perceval too much to cover it up completely.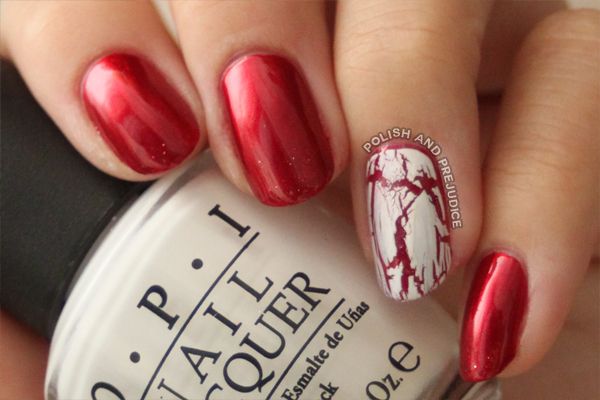 For a little more sparkle, I added some Dearlee 079, a fine red glitter in a clear base, to the tips of my other nails. It's extremely subtle but in the right light it really pops!
I finished off with Cult Nails Wicked Fast, and used an extra coat over the shatter polish to smooth out the bumpiness.
POST SUMMARY

Base & top coat:

Base - Duri Rejuvacote




Top - Cult Nails Wicked Fast (two coats over the shatter)

Polish used:

A England Perceval - one coat




OPI White Shatter - one coat (accent nails)




Dearlee 079 - over tips