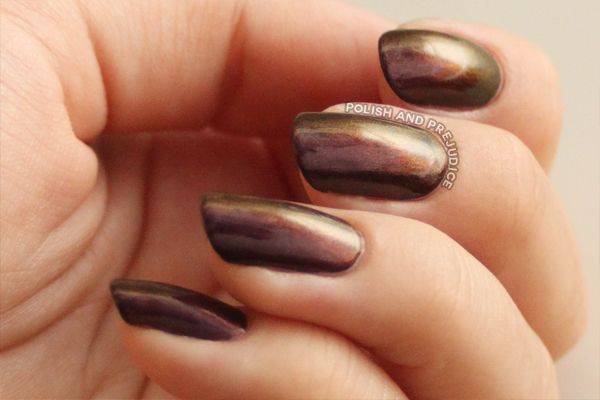 Hello all! Duochromes and multichromes are pretty much my kryptonite, and Nubar Iris Dust is definitely gorgeous.
Iris Dust is a predominantly dark purple-magenta polish that shifts to a golden yellow and even to green in some lights.
The polish is very sheer on its own so I layered two coats of Iris Dust over A England Camelot (black creme) to bring out the colour shift. I finished off with a coat of Cult Nails Wicked Fast top coat.
Iris Dusts applied very smoothly over black and the colour shift is very strong! In some lights the polish can even look completely gold!