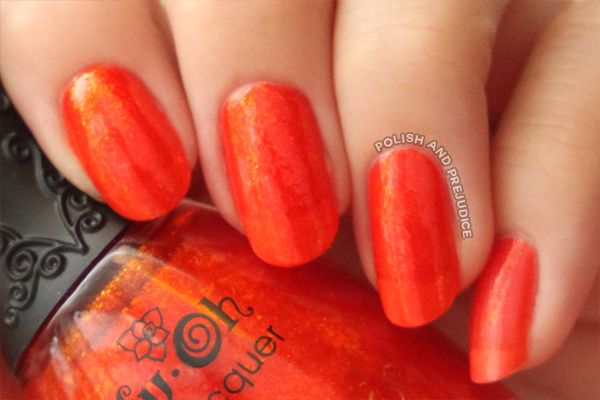 Hello all, today I have a Nfu Oh flakie polish to show you today. This is Nfu Oh 45, a bright orange flakie (which I awkwardly thought was red until I swatched it).
It applies smoothly and on its own could be opaque in about five coats (at four coats, a bit of nail line was still visible). By itself, the orange pops and there are only hints of yellow flakies.
Over black, the flakies show up and are very fiery; mostly orange and red with a hint of yellow. Definitely a winner!