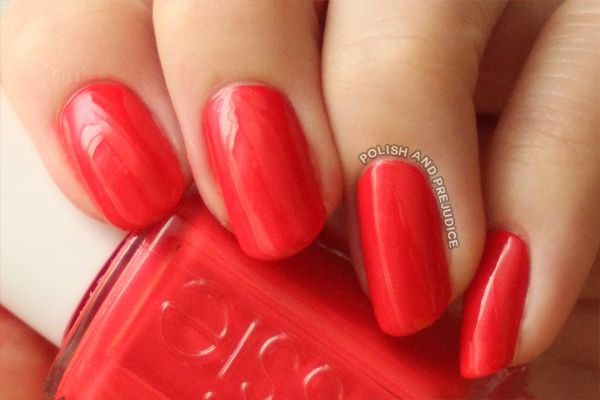 Essie Ole Caliente is a red creme that leans towards slightly dusty, warm tones. I'm wearing two coats topped with Cult Nails Wicked Fast top coat.
Two coats was only just enough for opacity; on a few nails on my right hand I used three coats because my application skills aren't as good for that hand!
As for the colour, it's more of a tomato red, but in some lights it looks darker and more of a classic red. I've had trouble with red polish needing three or more coats in the past, so I'm very happy with this one!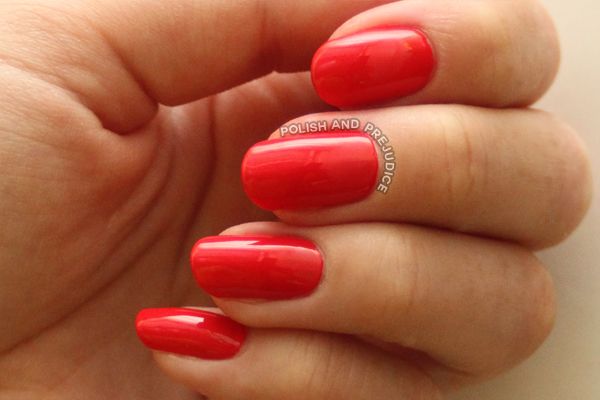 I wore this polish for a friend's 21st birthday in order to match my dress, and my mother commented that it was a very conservative shade for me!
Notes on removal: this polish stained my skin a bit on removal.
Top - Cult Nails Wicked Fast

Essie Ole Caliente - two to three coats