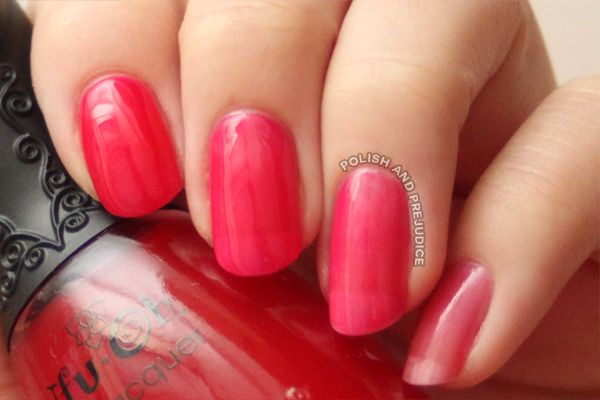 I have another one of the gorgeous Nfu Oh Jelly Syrup polishes for you today - this is JS24, a polish that looks red in the bottle but comes out as a bright, juicy pink.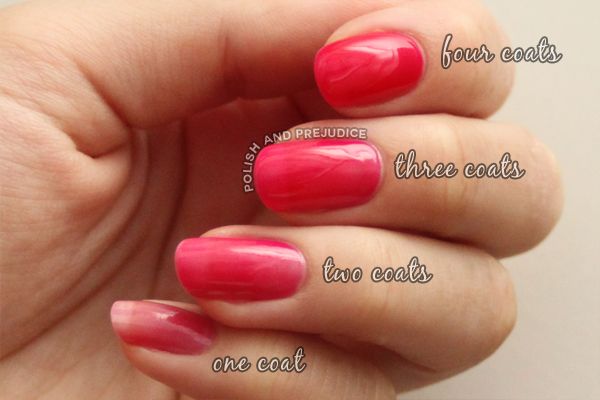 JS24 is opaque in four coats, but three coats gives you a deliciously streak-free jelly look.
I tried a quick syrup gradient on my thumb, which was very easy and looks great!
POST SUMMARY

Base & top coat:

Base - none




Top - none

Polish used:

Nfu Oh JS24 - one to four coats