Hello all, I have a delightful Alanna Renee polish inspired by Harry Potter to show you today - this is Hedwig, a mix of white bar glitter, yellow hexes and black microglitter in a white crelly base. I used two coats of Hedwig over one coat of Illamasqua Scorch (a white creme) with one coat of Cult Nails Wicked Fast to finish off.
The formula was fantastic; it glided onto the nail perfectly and the bar glitter lay flat without curling at all.
Hedwig could probably be opaque by itself in three or four coats, but I recommend wearing it over a white base to minimise thickness and lessen the density of glitter.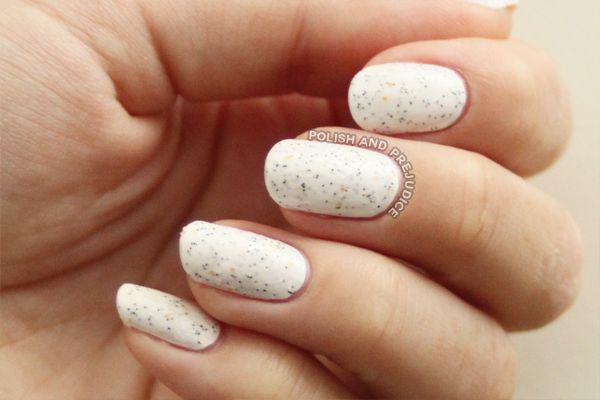 This polish is very sweet, and I feel that it represents Hedwig in the Harry Potter books very well!
Top - Cult Nails Wicked Fast

Illamasqua Scorch - one coat

Alanna Renee Hedwig - two coats